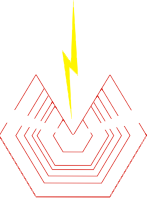 Home
Products
Description
Assembly Instructions
Links
Contact Us
FAQ
Pictures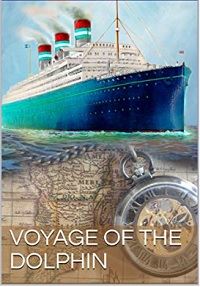 850-329-8783
I am back to full produciton and am working my way through the people that have requested to be notified when I am shipping again. Click here to send us an e-mail to get on that list. We apologize for the delay. I have a normal day job and manufacture the antennas in on the side and normally limit myself to 5 antennas per week to still have time with my family. As of 8/8/22 we currently have 5 people on the backorder list.

Shipping quotes in the store are calculated based on shipping to the US. For orders outside the Continental US contact us.

Prices below reflect a Credit Card Price.

For a 3% Cash discount click here.

For a 10% Crypto discount click here.


Complete 6 Band Antenna (6, 10, 12, 15, 17, and 20).

Complete Antenna includes:


Complete Base Plate
Air Coax center post
Spreader Arms
Wire kits for 6M, 10M, 12M, 15M, 17M, and 20M
Support cords

Click here for assembly instrucitons.
If you do not already have a Balun Don't forget to get one (item below)

$660.00
Shipping Included



Click here for information on how to get $10 back.

1:1 Current Balun Kit

For RG8, LMR400, or similar cable.

Order this Balun if you do not already have connectors on your feed line.

$29.00
Shipping Included if purchased with the antenna

1:1 Current Balun Kit with Split Beads

For RG8, LMR400, or similar cable.

Order this Balun if you already have connectors on your feed line.

Click here for a video of Split Bead Balun Installation.

$40.00
Shipping Included if purchased with the antenna

Ice Cords

Set of 6 cords with hardware. These are installed in addition to the standard support cords. They connect from the top of the center post to half way down the spreadder arms. They provide additional support to couteract the weight of accumulated ice and snow.

$38.00
Shipping Included if purchased with the antenna

PL259 - SO239

UHF-male / UHF-female, Teflon dielectric, Gold-plated pin, and Silver-plated body, Right Angle


$8.00
Shipping Included if purchased with the antenna
Single set of fiberglass Poles

1 Small, 1 Medium, and 1 Large fiberglass pole with no rings attached.

Buy these if you want a set of poles to have as spares or to replace a broken pole

$80.00

Shipping
included

Complete set of fiberglass poles only

6 Small, 6 Medium, and 6 Large fiberglass poles with no rings attached.

Buy these if you want a set of poles to have as spares or to replace a broken pole

$200.00

Shipping
included

Stainless steel Hose Clamps and Aluminum Rings

6 #10 Clamps
24 #6 Clamps
18 #4 Clamps
36 Aluminum Rings

$35.00

Shipping
included

Complete set of wires

Wires for 6, 10, 12, 15, 17, and 20. Pre cut and preassembled. All you have to do is string them through the rings on your spreader poles and attach to your center post.

$175.00

Shipping
included

6M Element

Pre cut and preassembled. All you have to do is string it through the rings on your spreader poles and attach to your center post.

$25.00

Shipping
included

10M Element

Pre cut and preassembled. All you have to do is string it through the rings on your spreader poles and attach to your center post.

$31.00

Shipping
included

12M Element

Pre cut and preassembled. All you have to do is string it through the rings on your spreader poles and attach to your center post.

$32.00

Shipping
included

15M Element

Pre cut and preassembled. All you have to do is string it through the rings on your spreader poles and attach to your center post.

$35.00

Shipping
included

17M Element

Pre cut and preassembled. All you have to do is string it through the rings on your spreader poles and attach to your center post.

$38.00

Shipping
included

20M Element

Pre cut and preassembled. All you have to do is string it through the rings on your spreader poles and attach to your center post.

$44.00

Shipping
included
Mast And Mast Parts
2" Receiver Hitch Mast Holder

2.5" Aluminum pipe to hold a push up pole. Designed to slide into a atandard 2" receiver hitch.
$50

Shipping Included